These articles are for reference and information purposes only. They do not represent an endorsement by The Shamanic Times of their source or perspectives.
NEWS source: guardian.co.uk | 30 August 2012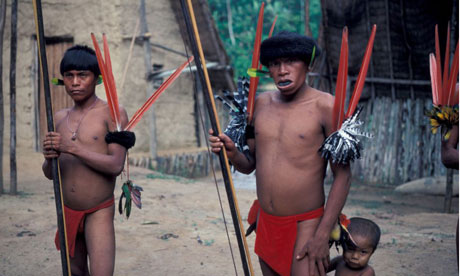 Village of 80 people was firebombed from the air, say activists, by illegal gold miners based in neighbouring Brazil
NEWS source: guardian.co.uk | 29 July 2012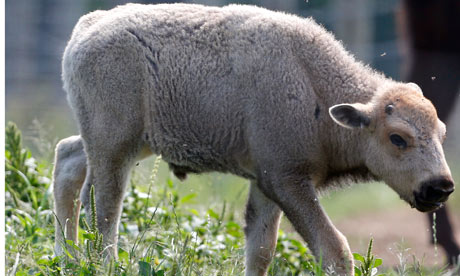 The 'miracle' animal, as rare as one in 10 million, is heralded as a sacred event by north-east tribes who gathered in celebration
NEWS source: guardian.co.uk | 1 July 2012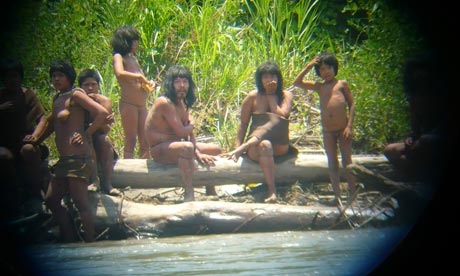 Eco-campaigners clash with developers over plan to build 125-mile road through rainforest
News source: aljazeera.com | 19 May 2012
The institution, located in 5,000 acres of forestland, teaches ancient wisdom and rights in the modern world.
News source: aljazeera.com | 17 Apr 2012
In Australia, only a handful of hundreds of indigenous languages have managed to survive following decades of European colonisation that heavily suppressed the native ways of life.
NEWS SOURCE: aljazeera.com | 10 Jul 2011
In Ecuador, protesting for the rights of the Earth and trying to preserve natural resources may make you a "terrorist".
NEWS SOURCE: GUARDIAN.CO.UK | 10 April 2011
Law of Mother Earth expected to prompt radical new conservation and social measures in South American nation
NEWS SOURCE: GUARDIAN.CO.UK | 13 June 2009
Shaman Davi Yanomami talks about the threat posed to South American Indians by loggers, miners and climate change
NEWS SOURCE: GUARDIAN.CO.UK | 29 May 2009
Indian tribe the Dongria Kondh face destruction of their lands and extinction at the hands of British mining giant Vedanta Resources